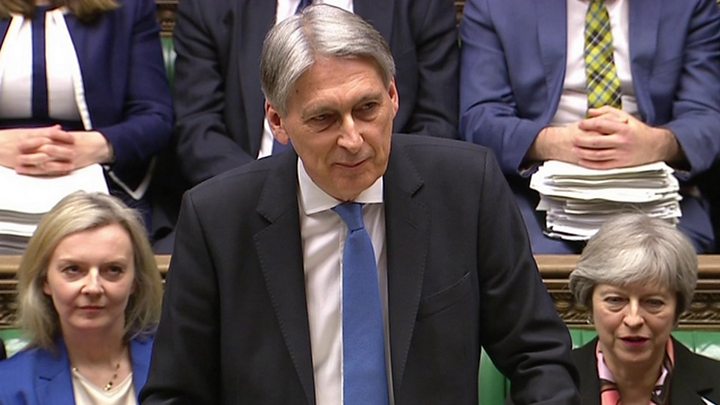 Chancellor Philip Hammond predicted a bright future for the UK in his first Spring Statement – but why was he in such an upbeat and jovial mood?
Well Mr Hammond predicted a rise in growth and a fall in inflation, borrowing and debt.
He told MPs: "We have made solid progress towards building an economy that works for everyone,"
Mr Hammond said the economy had grown every year since 2010, adding that the Office for Budget Responsibility had confirmed growth of 1.7% was achieved in 2017, higher than its 1.5% forecast in last autumn's Budget.
The OBR also revised its growth forecast for 2018 up to 1.5% from 1.4%, although the figures for 2019 and 2020 remained the same and those for 2021 and 2022 were cut slightly.
Mr Hammond said borrowing was due to fall in each of the next few years with the 2017 figure of 2.2% of GDP predicted to drop to 0.9% in 2022.
As a result, debt as a percentage of GDP – is predicted to go down every year up to 2022 – the first sustained drop in 17 years.
"That is a turning point in this nation's recovery from the financial crisis a decade ago," said Mr Hammond. "There is light at the end of the tunnel."
The OBR says inflation will fall to 2% by the end of the year – well below the government's 3% target.