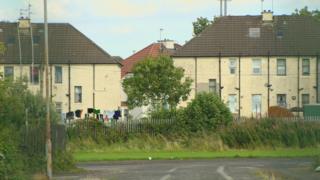 Labour is set to promise to replace any regional funding shortfalls in the UK caused by it leaving the EU.
A future Labour government will match current EU structural funding – worth £9.3bn from 2014-20 – shadow foreign secretary Emily Thornberry will say.
The fund will be a "central plank" of Labour's next manifesto, she will tell party conference delegates.
"The communities who stand to lose out most from Brexit must be looked after first", Ms Thornberry will say later.
She will promise to match EU funding "beyond 2020" at the party's annual gathering in Liverpool later.
It comes as shadow chancellor John McDonnell will say a future Labour government would intervene in the economy to bring about a "manufacturing renaissance".
'Long-term certainty'
Ms Thornberry will announce plans for a fully protected fund to replace lost EU schemes post-Brexit.
During the referendum campaign, Leave campaigners, including Foreign Secretary Boris Johnson, suggested savings from the UK's EU membership should be spent on the NHS.
However, Ms Thornberry will say deprived communities in the UK require "certainty".
"Without long-term certainty over funding, our most deprived regions and communities cannot plan ahead. They cannot attract other investment. They cannot make progress.
"So thanks to John McDonnell, Labour's shadow chancellor, we can guarantee that a future Labour government will make up any shortfall in structural funding into the 2020s and beyond."
Regions likely to benefit most from the scheme would be Wales, which is allocated £2.1bn under the current seven-year programme.
South west England is due to receive £1.3bn and the North West has been allocated £979m.
Chancellor Philip Hammond announced in August that funding for farmers, scientists and other projects will be replaced by the Treasury after Brexit.
In a move which could cost up to £6bn a year, the Treasury will guarantee to back EU-funded projects signed before this year's Autumn Statement.
'A central plank'
However, Ms Thornberry will say the government has "said nothing" about what will happen after 2020, saying: "That is not good enough."
Labour will also commit itself to opposing any attempts by the government to scrap any of the legal rights and funding programmes derived from Britain's membership of the EU.
It will publish a document setting out the full range of such benefits, saying regional funding is "one of the most directly and imminently under threat from the Tory government".
It will say: "The Labour Party therefore commits that – as a central plank of our future manifesto and budget plans – we will establish a properly-managed domestic fund for less prosperous regions currently in receipt of EU structural funds, and we will ensure that level of funding is protected in full, into the 2020s and beyond.
"Funding this commitment will be our top priority for allocating the estimated net savings deriving from Britain's withdrawal from the EU."